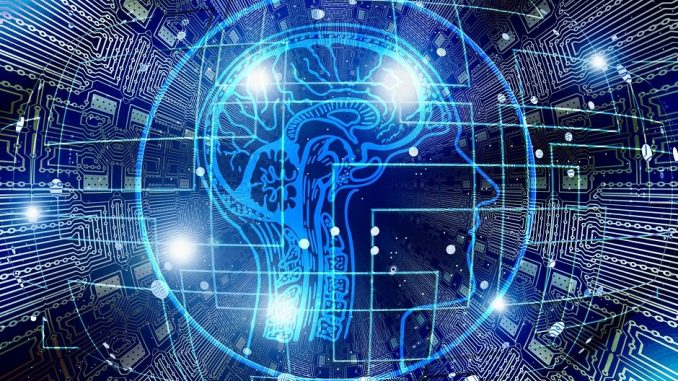 CRM has the potential to be an extremely useful tool for sales teams. It has transformed the way businesses store their data, interact with customers and prospects, and forecast growth. However, it has also presented sales reps with the headache of manually collecting all the data.
This is a mundane and often neglected task that has resulted in organisations having incomplete and broken data in their CRM systems and a massive leakage of value throughout their funnel due to the human factor. In fact, Salesforce itself has estimated that 91% of CRM data is incomplete and that 70% of that data decays annually. This is where artificial intelligence (AI) can make a big difference.
The impact of artificial intelligence
The advent of AI and automation promises to have a transformational impact on modern businesses that will help to deliver new revenue opportunities, while simultaneously optimising human productivity and increasing employee satisfaction. Advancements in data storage and computing power have made it possible to unlock the potential benefits of AI by adding it to everyday enterprise tools such as CRM. In fact, PricewaterhouseCooper recently predicted that in 2019, 48% of organisations will increase their profits through using AI.
With regard to CRM, AI can boost revenue by not only freeing up sales reps to spend more time on prospecting and closing deals, and by providing them with actionable insights and intelligence to help them move through their pipeline, but also by finding all the areas where we, humans "drop the ball" when collecting and processing the data, and thus reducing all of the human error that happens throughout your customer journey from reps not following up on leads to wasting precious dollars on untargeted marketing campaigns and to not having contact information of your customers' employees to do proper customer marketing.
In order to reap the rewards of AI for CRM, there are a few considerations businesses must take into account before embarking on their AI journey.
Start with automation
The best way to begin implementing AI is to lay the foundation by reducing the burden of data-intense processes such as manual data entry. This will drive productivity by saving time for humans that can be spent on more meaningful tasks. With regard to sales reps and CRM, this can make a huge difference. Industry analyst firm SiriusDecisions estimated that sales reps spend just 26.6 per cent of their working week (13 hours) selling to their customers, with more time (27.2 per cent) being spent on internal administrative tasks such as data entry and activity logging.
Automating these tasks can remove this burden from sales teams, giving them more time to talk to potential clients, move prospects through their pipeline and ultimately close deals. This will get the best out of sales teams by giving them the chance to focus on more meaningful work and will help create new revenue opportunities – and with McKinsey estimating that 30% of tasks within 60% of all jobs could be automated using technology that already exists, automation seems like a good place to start.
Onboarding your team
One of the most prominent barriers to AI adoption has been the negative stigma attached to it. There is a common misconception that AI has been designed to replace humans and their inefficiencies, compounded by a lack of trust associated with AI-generated insights. For instance, a recent McKinsey study found that only 16 percent of respondents said their employees trusted AI-generated insights.
In reality, the opposite is true. AI helps humans' complete tasks that cannot fully be automated. Instead of taking your job, it is a lot like having a co-pilot sitting next to you, helping you see around the curve and improving your ability to execute complex tasks. In this respect, AI will empower the workforce, enabling employees to focus on more complex and creative tasks and driving workplace productivity.
Before embarking on your AI journey, it is vital that management communicate the value of AI to employees and answer any questions they may have. Only in doing so will they get employees on board with AI initiatives and realise the true value of AI.
No quick fix
Implementing AI in any case should not be seen as a quick fix – and AI for CRM is no different. Instead it should be regarded as a long-term strategic initiative with clearly defined objectives. Organisations are likely to have years' worth of CRM data in their systems, but taking into account earlier estimations, it is highly unlikely that all of this data will be useful.
In fact, a 2018 Forbes Insight Study surveyed over 400 marketing professionals to find that only 13 per cent trusted that all of their customer data could be used effectively. It is important that organisations realise AI will make mistakes at first, but they must trust the process and continue to train the algorithms with more data. And the more training the AI gets, the more of a competitive advantage it creates, which, unlike simple automation, is much harder to overcome in competitive scenarios.
Adopting AI for CRM will have a transformational effect for businesses' sales teams. It can save sales reps from the burden of manual data entry, while also providing them with actionable insights such as people to reach out to, or people to engage in the process that they can use to unlock new revenue opportunities from otherwise wasted data. Both of which will boost the productivity of sales teams, ultimately serving to help drive business growth.